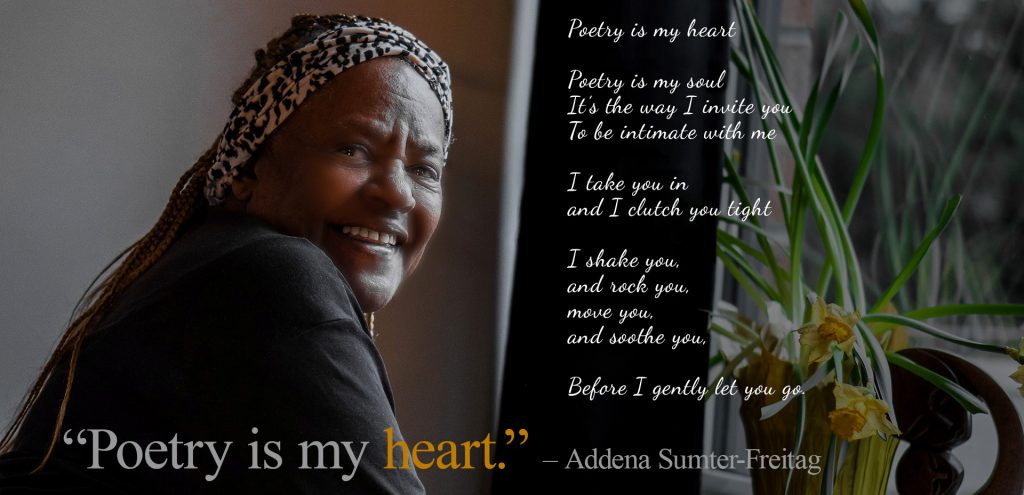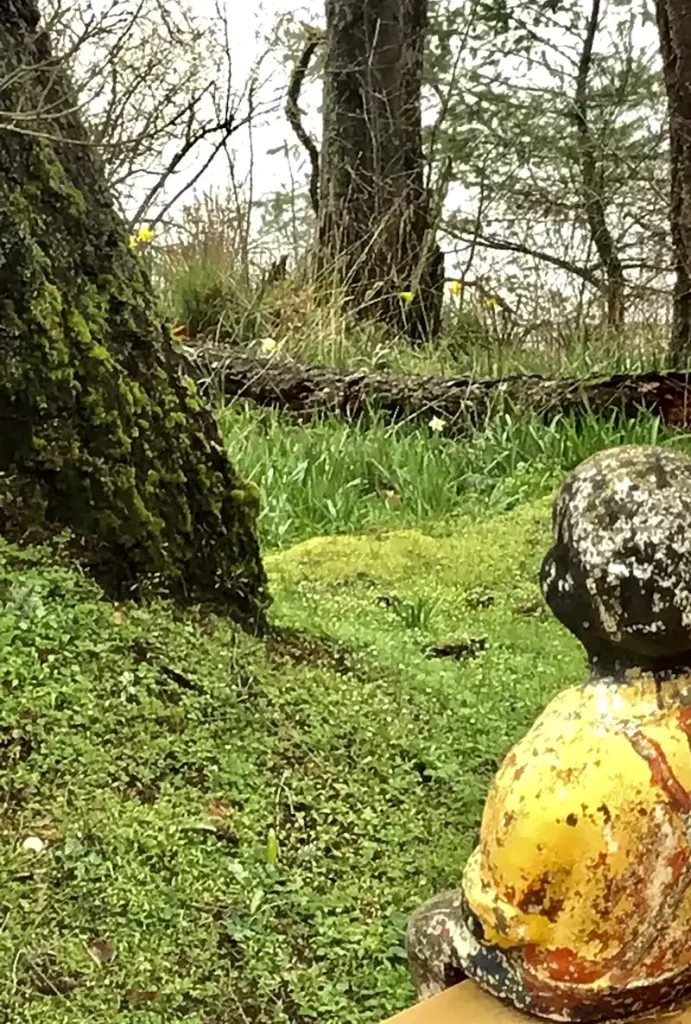 Spring
A time of breath
And life
Renewal.

Does that mean I get my drum back?
My ancient Mambo' Jitsu Momma?
Feel the red sand in my teeth
Have clay weaved in my plaits
As I point my round brown naked breasts
Toward their sister: Sun.

And rhythm rocks my soul!
Soon the rains will come
And fill the cracks with their juices
And the clay will form between my toes.

The air will fill with the precious mist that forms when opposites collide. And the drums of hope
Will fill the air
As the earth yields:
Life.

A time of breath, they say,
And hope

... And longing.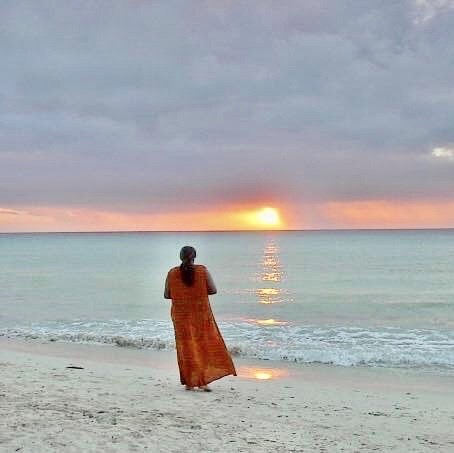 Tribal Tree
I wanted to search
to find the tree
and pull up spirits
from the earth
whose colours I have never seen
and sounds I have never heard.
And when I hear the sound of drums
I sway
genetically
feeling
wishing
hoping
to be claimed
wanting to feel me
longing
to feel you
cursing the blade
that sawed the limb
separating us
forever

... I don't want to play in your yard
... I don't like you anymore.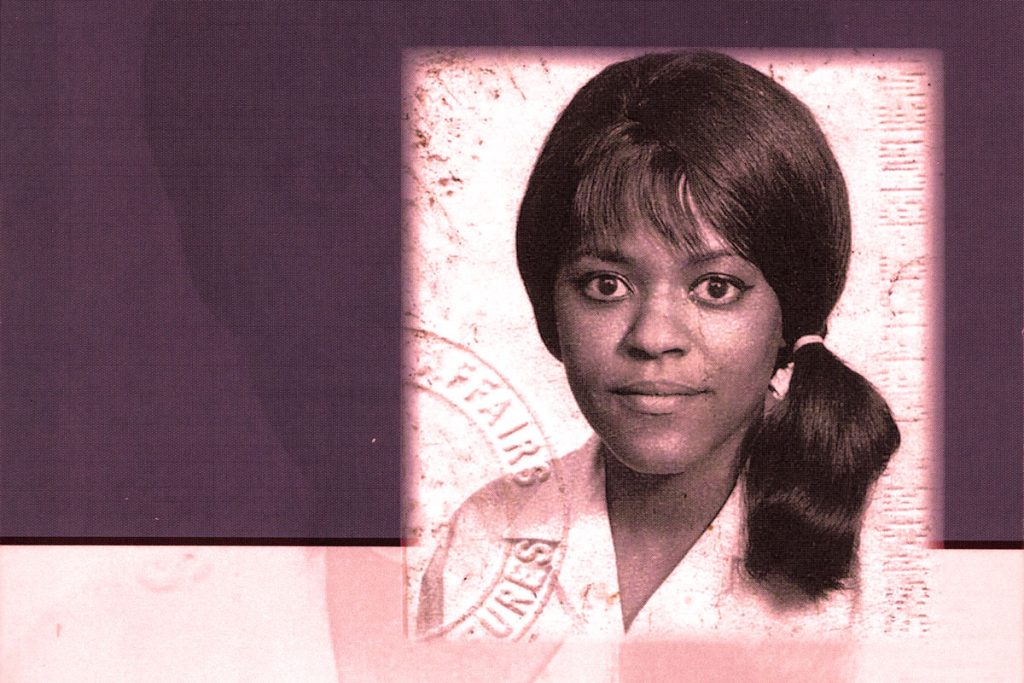 Seventh Generation
I never saw "Roots"
I tried to watch it
I started …
But the pain
Made my brain ache.
Made my heart
Bleed …
So much
My body bloated
And I feared I would explode!
Spontaneously combust
From the heat that cramped and twisted
Inside my guts.

I've never fled hounds
Or screamed and begged for mercy
As the fangs of the police dogs
Punctured
And chewed the skin off me.

And chewed the skin off me.

Never felt the sting of the fireman's hoses
As the force of their spray
Hurled me
Unceremoniously
Through the air.

I've never had molten tar
Melt the flesh from my bones
Or choked almost to death
From the feathers of rotted foul
Piled atop of me.

I've never been to Mississippi,
Lived in Dixie,
Been seven generations
North of "49".

But
Oh

I have been Dissed.

Disinherited,
Disrespected,
Discriminated,
And Disregarded.

Honest to God!
It was many, many, years
Before I realized
You'd 'snatched' my Name away!

(You'd already taken my language
From my mouth
My rhythm
From my bones.)

… I miss my name!

So many times it's been replaced:

Nigger,
Bitch,
Nag,
N-e-g-r-o,
Person of Colour …

I've kept all of my anger
Pain
And regret
Locked away
In a little box …
Locked away
In here …
So you'd never see.

When I rise above it
It is so clear.
I wish I could say
I've never
But I have been Dissed.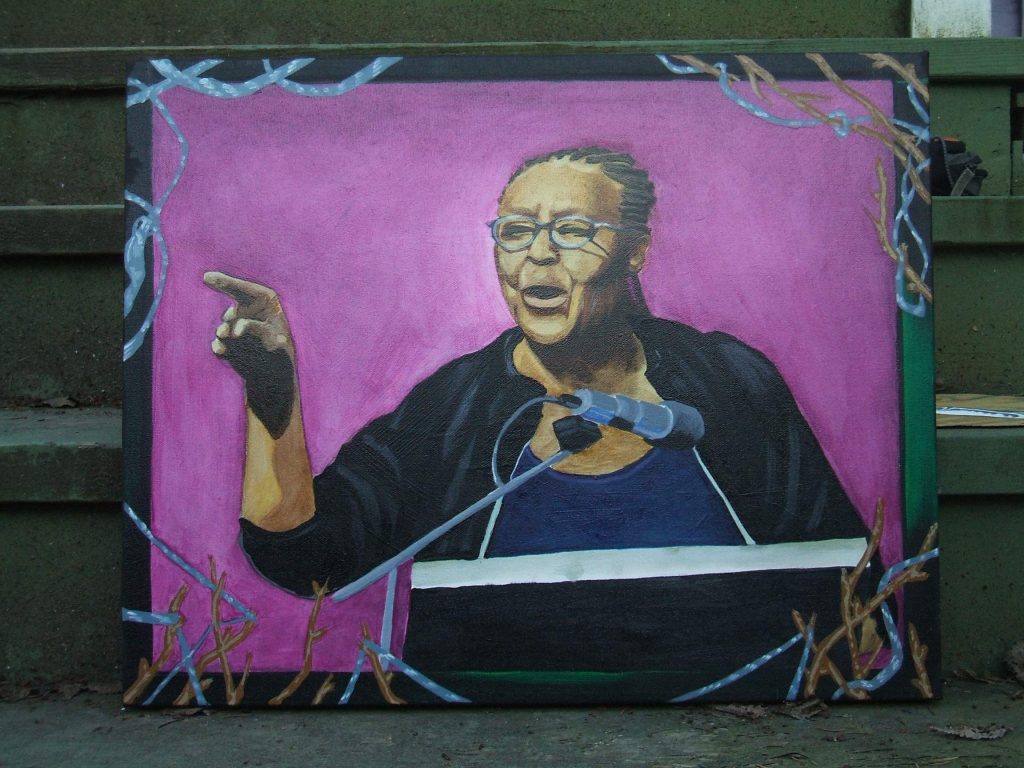 A Soldiers Dreams: (Aunt Ethel's Boy)
I sent my son to war
My baby
My child..
Grudgingly.

This country 'ripped him' from my womb
Like 'a back-street abortionist.'

I watched him go

Eager
Talkative
Proud
Hopeful

Dressed in the murderous khaki
Both sides wore.

Tall
Proud
Hopeful
Believing that you'd finally embrace him.

He board the train,
Your ships,
Your planes,
And he was gone from me.

You sent back this …
Stranger
You claim is my son
Stooped
Defeated
Degraded

Finding his hope for chance and change
Shattered
Buried
Under those Third-Class decks
You relegated him to on his return

Drowned
Under all that liquor he drank
In order to face each day

Hiding
Blocking
Denying
The severed limbs
Spilled guts
Orphaned children
Raped women
Your war left as its legacy.

He fought
Those communists

Side by side
Up in front
Boldly
Bravely
Patriotically
Fought

For dreams of
Freedom
Democracy
And equality

And came home
third class
To the "same –o same-o"
Segregation
And degradation
His daddy
And daddy's daddy faced.

And my
Hopeful
Proud
Tall
Beautiful
Black
Son

Stooped!
To shine shoes

And sit jobless on the curb
With his bottle of whiskey
Wrapped up in a brown bag
Along with his dreams.


A Northern Star shining in the East.
Addena Sumter-Freitag / Author
Available Titles by Addena
Stay Black & Die
Stay Black & Die is a story that reveals the real deal about growing up as a little black girl in the North End of Winnipeg in the 1950's and 60's. Growing up is difficult and confusing for the sweet and observant Penny as she struggles to find the strength to survive the cruelty of her family and the outside world. A story set in Canada, yet it echoes the experience of racialized minorities throughout the world. Funny, moving, unsettling and beautiful.
Back In The Days
"Sumter-Freitag brings her stories and poetry to life by fusing the poetically suggestive with the brutally honest and the brazenly humorous with the unspeakably tragic."